The Kutty Song
Date : 31st October 2007
Time : 05.15 hrs


From Amritha Vidyasagar to Ammu Kutty to Amkutts to Kutty... She's been regularly renamed as whim and fancy overtook family wishes. She's awesome. She's a friend. She's Kutty...
---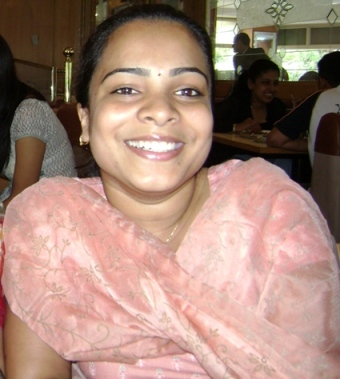 Like the sun coming out after the rain Like a flower that kills the night of pain Breezes that cool a dusty face God has kissed her, in tight embrace
A kutty bit of love; A kutty bit of pain A kutty bit of joy, Just a kutty bit A kutty bit of God; A kutty bit of you A kutty bit of everything nice...
Like a friend watchin over your needs A blessed hand to hold your own Love and grace are bygone days Kutty's now the new-day phase
Bridge: This looks good; This feels good This looks right; This feels right This is awesome fun...
---
PS: If I'm found dead after publishing this song, please contact Monsieur Anup P G for details of demise.